Happy Father's Day from NDCEL! #NDCEL

The NDCEL Summer Conference is in ONE WEEK! Go here to register and to take a peek at the Summer Conference program:
https://ndcel.us/page/summer-conference-2022
We have many good things in store! Join us June 21-23 to learn how to elevate experiences in education for yourself, staff, and students.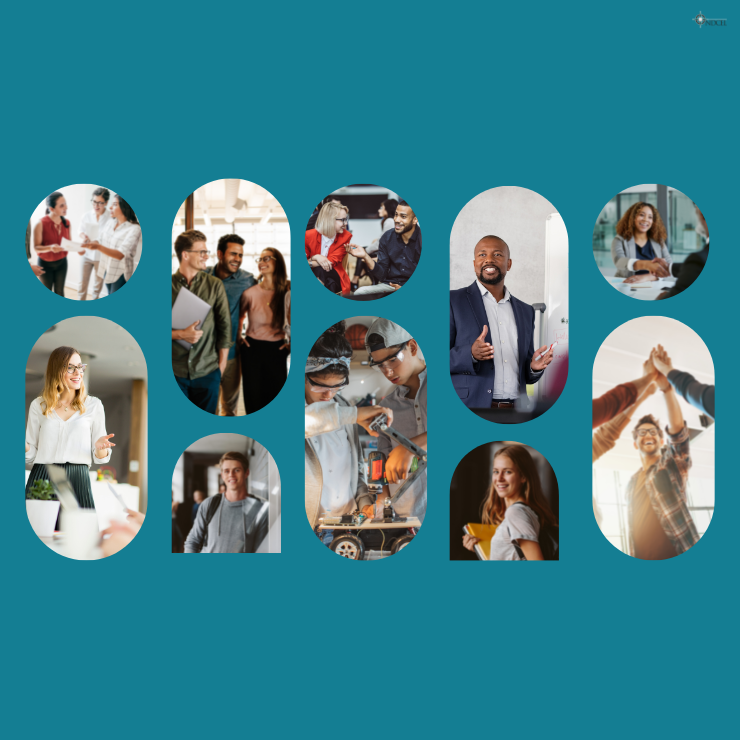 The NDCEL mentoring program is one of the most valuable things you can do for your life and career. Have unbeatable support as you navigate the first 1-3 years of your career. Go here to register for the program:
https://www.ndcel.us/page/mentoring-program
#NDCEL #mentorship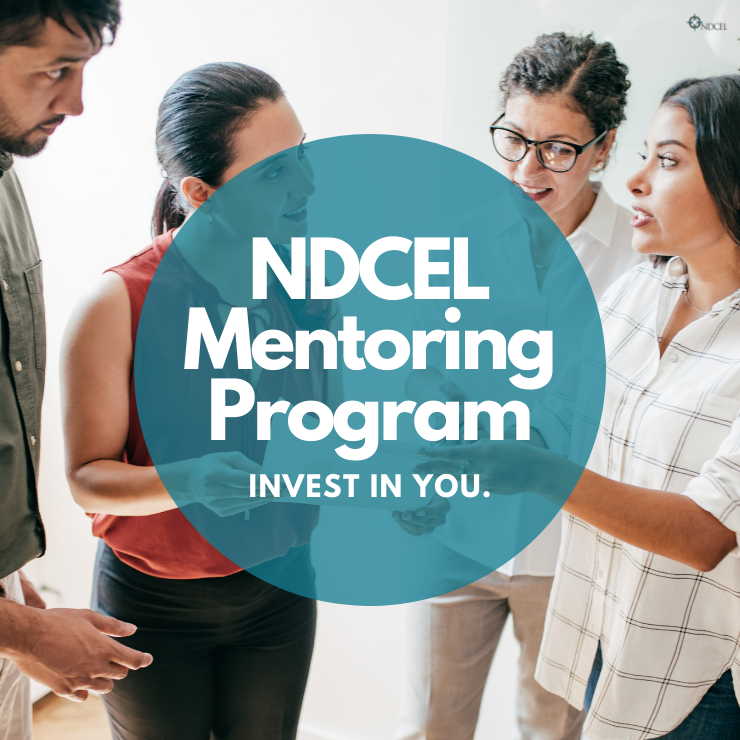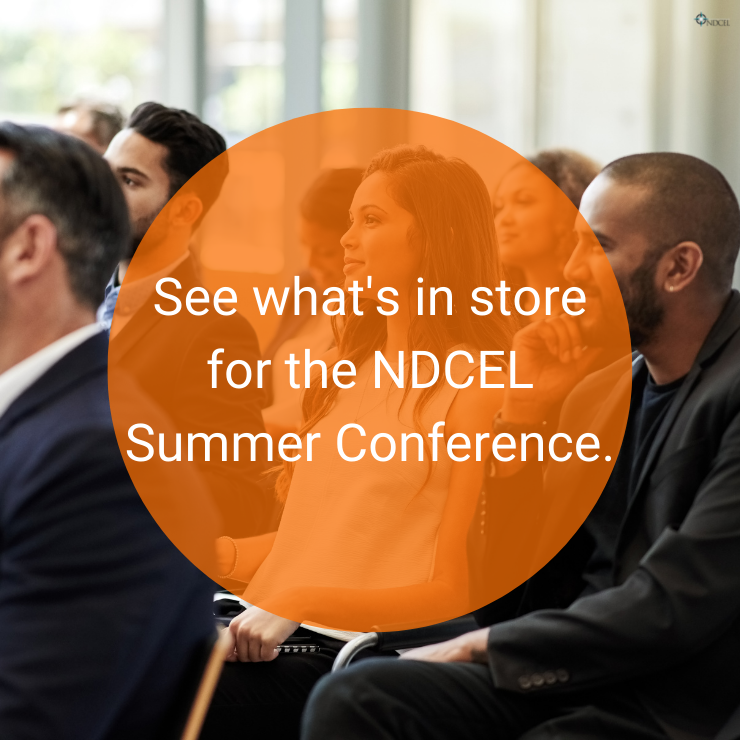 Are you interested in the following?: • Altered schedule • Standards-based grading • Teacher collaboration • Learning continuum • Personalized learning • Teaching how to connect with the business industry • Solving problems within your district that are hard to overcome • How to make any change in your district successful If so, the Innovation Academy is for YOU!! See the attached packet that has all the need-to-know information. You can also learn more and register for the Innovation Academy here:
https://www.ndcel.us/page/innovation-academy
#NDCEL #innovation #InnovationAcademy

Today and always, we remember. #NDCEL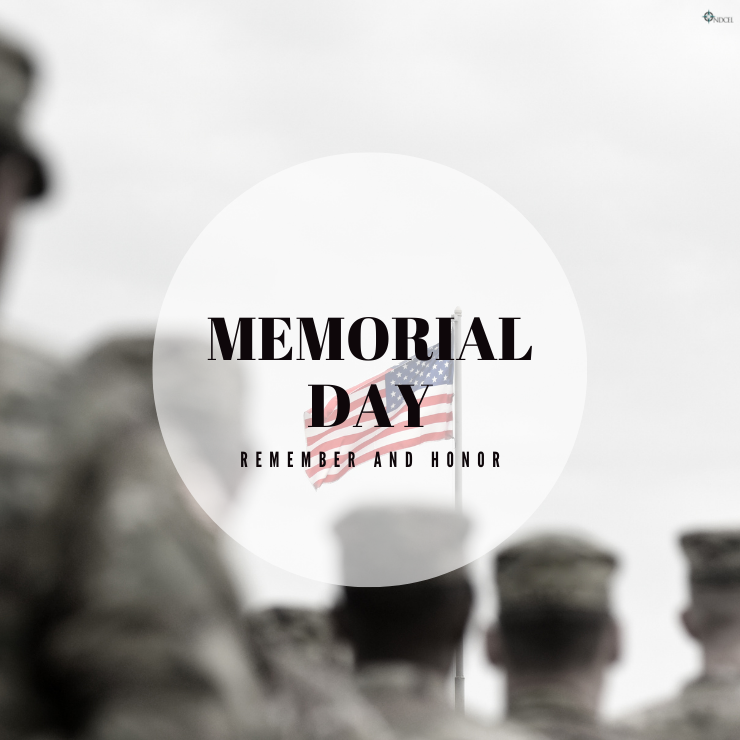 The end of the year gets so busy. Here's a reminder to register for Summer Conference before you forget! Go here for more information and to register for the Summer Conference:
https://www.ndcel.us/page/summer-conference-2022
#NDCEL #SummerConference #LeadersMatter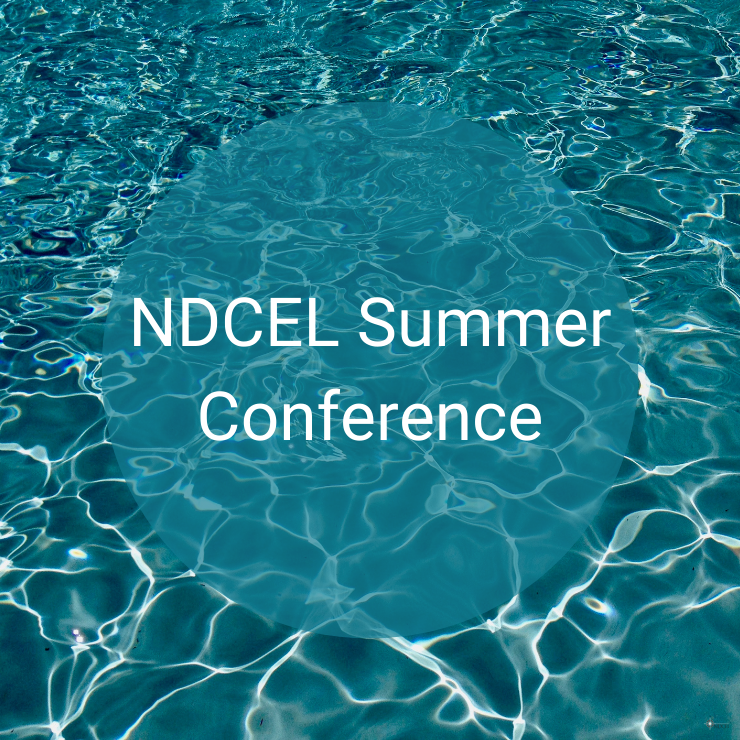 The North Dakota Foundation for Educational Leaders (NDFEL) scholarships are due in one week (June 1, 2022). There are two undergrad scholarships and two master/doctoral scholarships. The ESAND Scholarship can be awarded to a non-NDCEL affiliated applicant – send this to your students! Go here for more information and to apply:
https://www.ndcel.us/page/scholarships
#NDCEL #NDFEL #Scholarships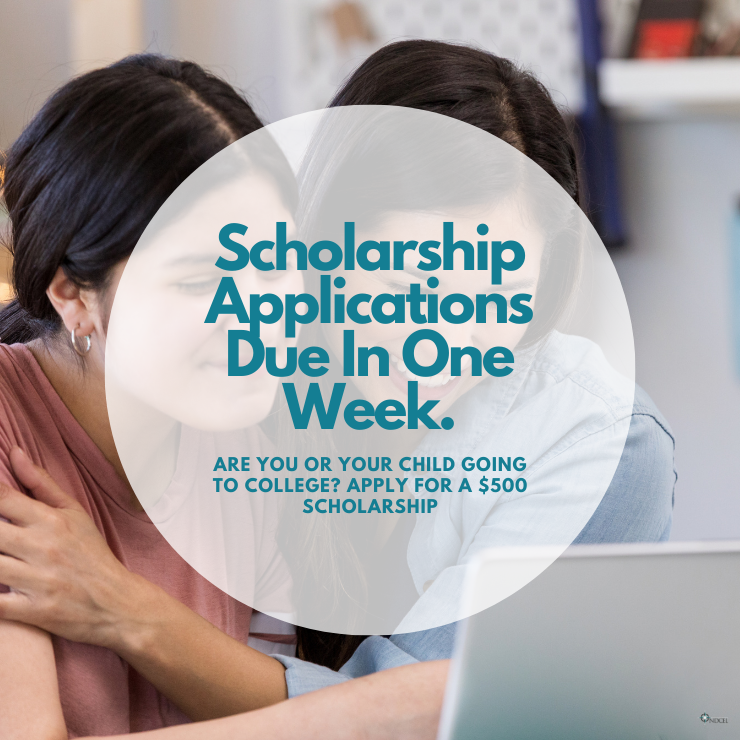 The 2022-2023 Innovation Academy registration is OPEN! Is your school hoping to make a change? Are you interested in the following?: • Altered schedule • Standards-based grading • Teacher collaboration • Learning continuum • Personalized learning • Teaching how to connect with the business industry • Solving problems within your district that are hard to overcome • How to make any change in your district successful Join us this year! For more information and to register, go here:
https://www.ndcel.us/page/innovation-academy
#LeadersMatter #NDCEL #innovation #teddintersmith Ted Dintersmith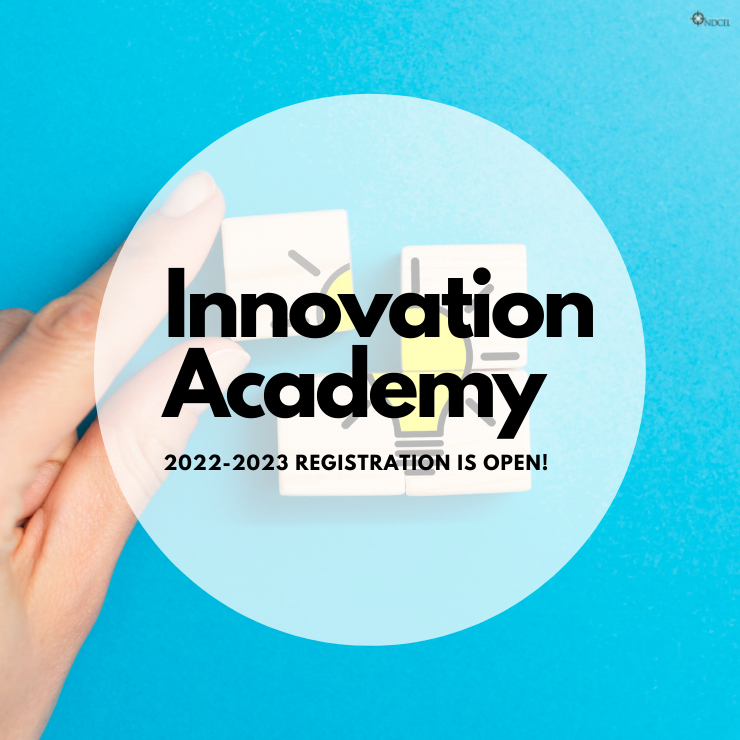 The North Dakota Council of Educational Leaders would like to thank Dr. Russell Ziegler for his contributions to the organization over the years. Russ will be serving as the new Superintendent for the Elgin/New Leipzig School District. In the NDCEL office, Russ is known as the person to always lend a helping hand. He was the one to pick up or drop off anyone who was getting their tires changed, would hang picture frames up in offices, give advice, lend a listening ear, bring smiles to faces with his jokes (including his infamous dad jokes), and do many great and kind deeds. NDCEL wishes Russ all the best in his next step of his journey! You will still be seeing him around at conferences and in the K-12 field! #NDCEL #LeadersMatter

Join us at the NDCEL Summer Conference to learn from Christine Cashen! HOW TO STAY INSPIRED WHEN YOU ARE SO DARN TIRED! It can feel challenging to stay right side up when your world feels upside down. Now is the time to shift the narrative and act. Take control of what you have the power to change. Flip your perspective, choose your emotional state, and have more fun along the way. Audience takeaways: • Method to Compose and Dispose to handle worry • Identify Energy Gainers/Drainers and what to do about them • How to get your "mojo" back • Tools to leverage levity You don't want to miss this presentation. Join Christine for hot tips and strategies to achieve the best in your personal and professional life. You'll leave feeling charged up, motivated and excited to get back out there and work your magic. #NDCEL #NDCELSummerConference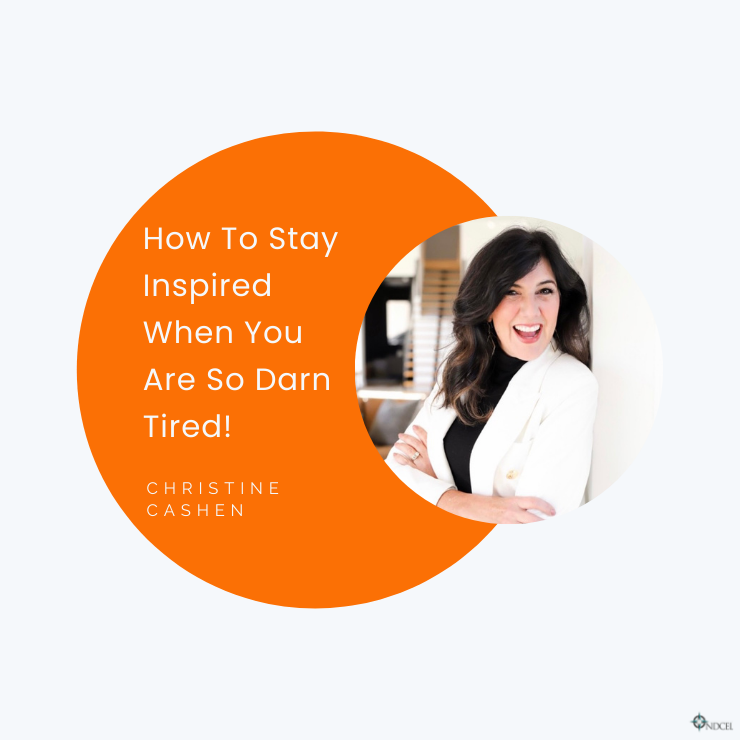 Proposals for the NDCEL 2022 Summer Conference are due TODAY! We would like to learn from you during one of the summer conference breakout sessions. Go here to submit a proposal:
https://ndcel.us/page/summer-conference-proposals
#NDCEL #NDCELSummerConference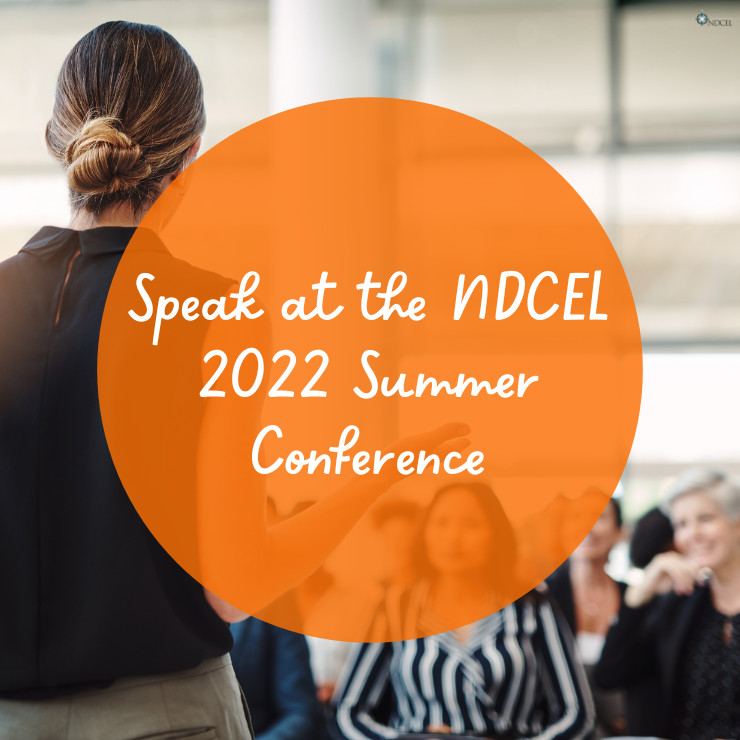 NDCEL members - Are you or your child going to college? Would you like $500? If so, fill out one of the four NDFEL scholarship applications here:
https://www.ndcel.us/page/scholarships
They are a quick and easy manner of applying for scholarships and it's all digital! #NDCEL #scholarship #scholarshipopportunities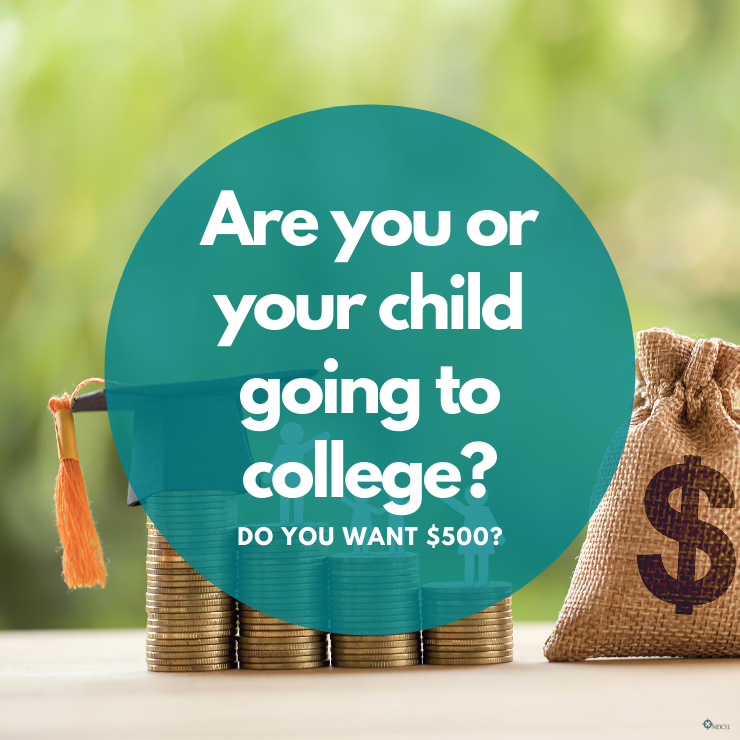 Happy teacher appreciation week to those who educate and love each generation. You are life-changers, cheerleaders, and potential seers. Thank you for all you do! #NDCEL #TeacherAppreciation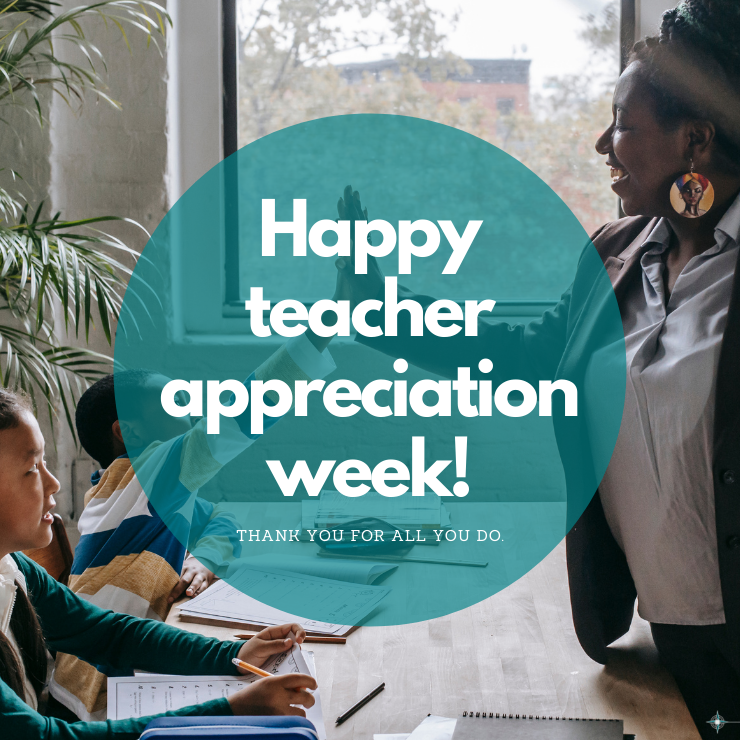 Happy administrative professionals day! A special appreciation goes to NDCEL's very own outstanding administrative professional, Fran Glasser! Fran is hard working, pays the utmost attention to details, is always willing to lend a helping hand, and cares for our team in many ways. Thank you, Fran! NDCEL wouldn't be the same without you! #NDCEL #AdmistrativeProfessional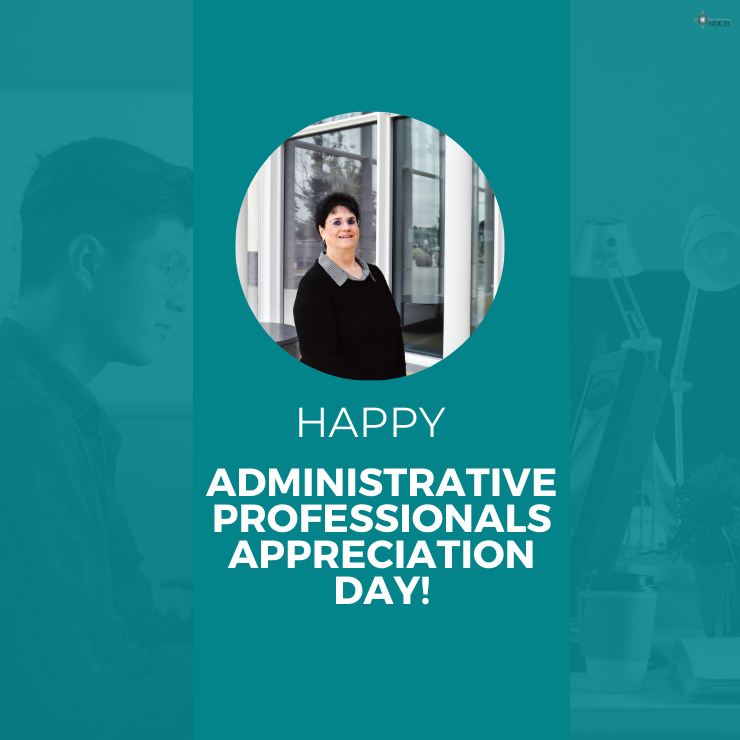 We would like to introduce you to our other Summer Conference keynote speaker – Christine Cashen! One of the world's most sought-after business humorists, Christine delivers a fast-paced, uproarious program brimming with memorable quips and relevant content that helps audiences spark new and innovative ideas, manage conflict, reduce stress, energize employees, and create a happier more productive workplace. Go here for more information about Summer Conference and to register to see Christine Cashen!:
https://www.ndcel.us/page/summer-conference-2022
Go here to learn more about Christine:
https://christinecashen.com/
#NDCEL #NDCELSummerConference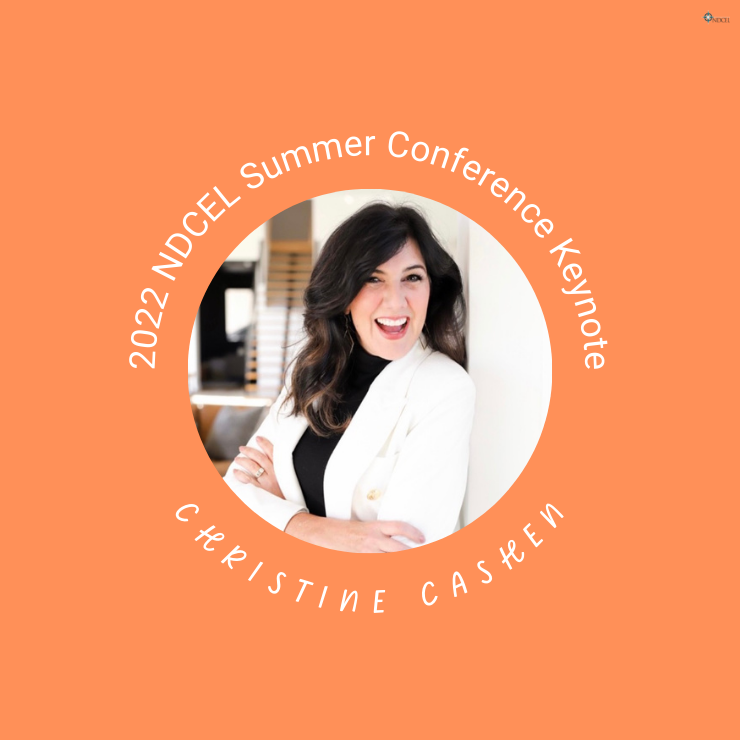 As we look forward to Summer Conference, it's our pleasure to announce one of our keynote speakers and workshop leader, Shamiel Gary! Shamiel Gary is an inspirational former NFL player committed to impacting lives through professional speaking and community service. When he's not speaking, Shamiel spends his time as an entrepreneur focused on real estate, mentoring, and writing. Go here to register for Summer Conference:
https://www.ndcel.us/page/summer-conference-2022
#NDCEL #NDCELSummerConference

The NDCEL Fall Conference Canvas class and opportunity for graduate credit concludes on April 30, 2022 – 11 days away. Please wrap up your viewing and grad credit before then. You will need 15 points in your grades section to receive one grad credit. We will be doing more grading this week! #NDCEL #FallConference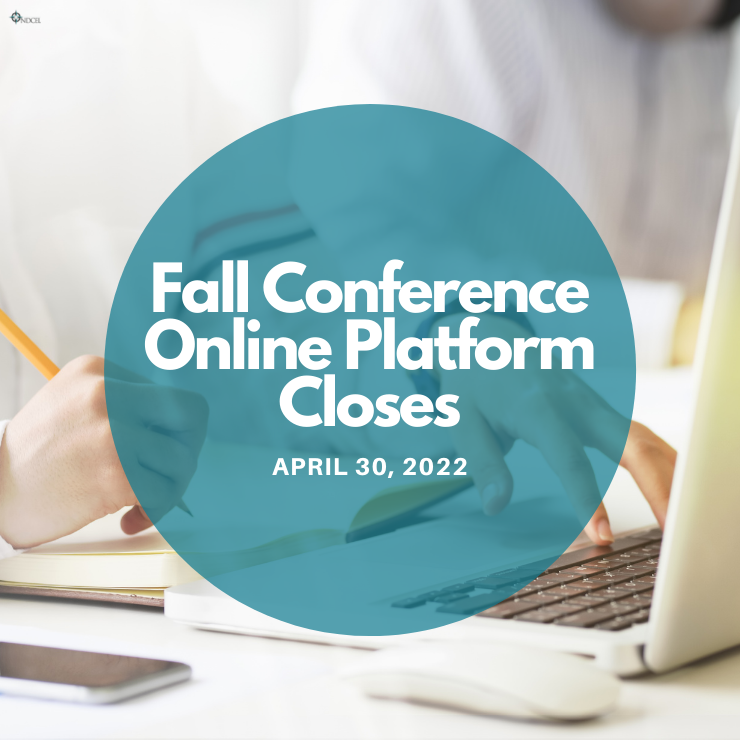 Do you have information to share? Have you been successful in an initiative that you feel others would be interested in? Is there a topic that you have researched and know others would be interested in the results? If so, please fill out this proposal to present at the NDCEL 2022 Summer Conference. Our breakout sessions are 50 minutes long and you will present in a room of education administrators. We hope to have you there! Our theme for the conference is Elevating Experiences in Education. A session aligning with this theme is the goal. More on the theme: Educational leaders are in the business of elevating experiences in education - the experiences of their students and staff. Not only will the conference teach leaders how to. better elevate the experiences of others, but also their own experiences. 2022 NDCEL Summer Conference - Elevating experiences in education. Collaborating to grow in the mission of elevating the experiences of our students, staff, and ourselves. The NDCEL 2022 Summer Conference will be held at Bismarck Legacy High School on June 21 - 23, 2022. NDCEL is unable to provide compensation for the breakout presenters at this conference. Proposals are due May 9, 2022. Go here to submit a proposal:
https://www.ndcel.us/page/summer-conference-proposals
#NDCEL #CallForProposals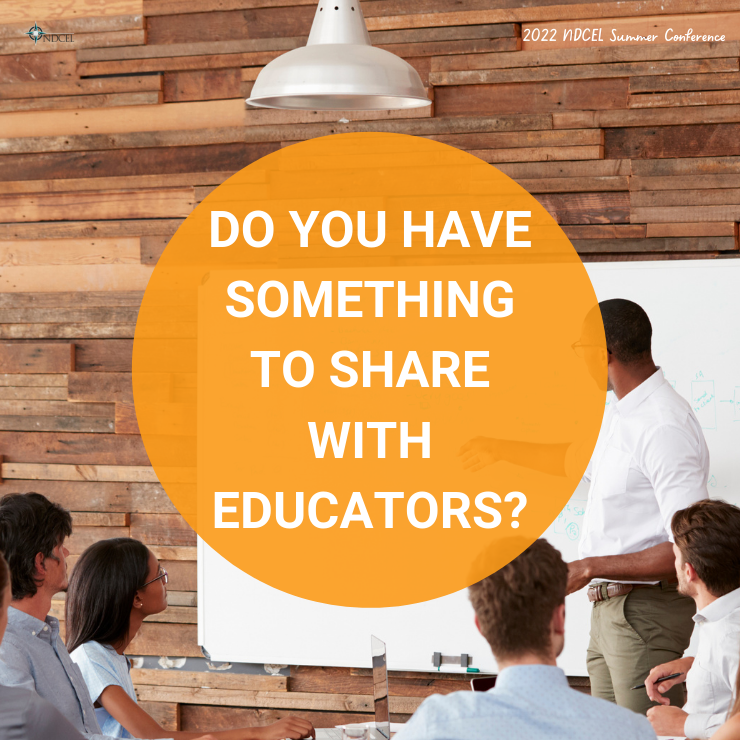 Please join us for the NDCEL Summer Conference on June 21-23, 2022 in Bismarck/Mandan, ND. Summer Conference is NDCEL's most active and fun conference of the year. It is a perfect concoction of outdoor networking (Larks baseball game, golf scramble, and steak fry) and professional development (2 captivating keynotes and timely breakout sessions). For more information, to register, and for the call for proposals go here:
https://www.ndcel.us/page/summer-conference-2022
#NDCEL #NDCELSummerConference